Beautiful mountains by our Creator and Beautiful Fox Bows by Ron King!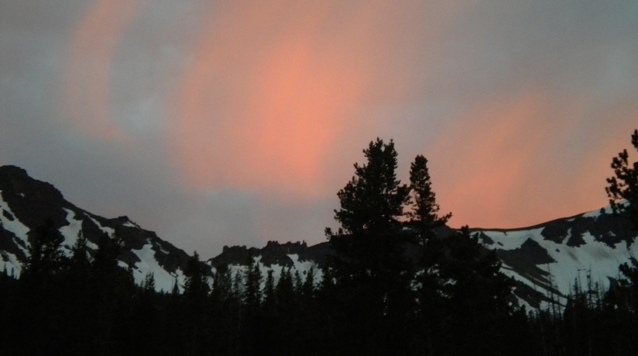 Fox Archery is one of the most recognized names in the custom traditional archery world. We have been fulfilling our customers dreams with beautiful hand created works of art for over 20 years. Our customers have entrusted us with the task of hand crafting their custom longbow or recurve design to their specifications. We build them unique and one of a kind so that our customer has a part in creating a bow that they will be proud to hand down to their children.
We pride ourselves in providing a large inventory of exotic hardwoods to select from which includes Bocote, Zebrawood, Bolivian Rosewood, Shedua, Babinga, Purple heart, Paduk, Canary, Tulip, Imbuya, Ebony, Leopard and Bamboo. We also provide native wood choices, like Osage, Yew, Juniper, Red elm, Birdseye maple, Quilted maple, Fiddleback maple, Myrtle, Mesquite, Black locust amd many more.
We also provide quality accessories to enhance their archery experience, our accessorites include: custom built "Fox Archery signature cedar arrows" by Paul Jalon (Elite Arrows), custom made leather goods by Art Vincent (Cedar Ridge leather works). We stock Kathy Kelly bow cases, hard bow cases by Neet, arm guards, tabs, shooting gloves, Thunderhorn bow quivers and stringers, Fast Flight and Dacron Flemish twist Bow strings, Cat wiskers and puff balls for string silencers and string knocks. Carbon Arrows, Fox Archery arrow cresting wraps, feathers, Field points, Eclipe, Magnus, Woodsman Broadheads, Zwickey Judo Points. Hot Melt arrow glue, Fletch Tite, Duco cement, Bohning Fletching Tape. We stock a full line of childrens 4-H Archery equipment, kids bows, side quivers, shooting tabs and gloves, arm guards and yourth 1516 or 1616 Jazz aluminum arrows. We build custom yourth long bows and recurves.
We stock our full line of custom Fox Bows, our "High Sierra" a 3 piece take down recurve, "The Maverick" one piece recurve, and a 50's style recurve called "The Breed" in take down and one piece. Fox "Traditional Longbow" deflex/reflex design in take down and one piece. Foxs' new hybrid longbow designs include our "Triple Crown" which is the choice of tournament shooters world wide and the "Royal Crown" longbow has the recurve shooters jealous because of its beauty and simplicity. As a bowyer I have held myself to the highest workmanship standards of the bowyers guild . I use the finest quality materials available, hand selected exotic woods, the highest grade epoxy glues and marine epoxy finishes on the market today. Most importantly we are best known for our customer service and warranty, 100% satisfation guarnteed. That is why I am very proud to endorse and uphold our slogan here at Fox Archery, "A Tradition of Excellence"
Thank you for your interest in our products.
Ron King , Bowyer & Owner
nt="Verdana" size="11" color="734012" bold="false" italic="false" underline="false" url="" target="" align="left" leftMargin="0" rightMargin="0" indent="0" leading="2" blockIndent="0" kerning="false" letterSpacing="0" display="block">( <flashrichtext version="1"> <textformat font="Verdana" size="11" color="734012" bold="false" italic="false" underline="false" url="" target="" align="left" leftMargin="0" rightMargin="0" indent="0" leading="2" blockIndent="0" kerning="false" letterSpacing="0" display="block">(&lt;script type="text/javascript" src="https://sealserver.trustwave.com/seal.js?code=w6opVciUhpqOpWYyxZ2daViTOTLgvC"&gt;&lt;/script&gt;)</textformat></flashrichtexs://sealserver.trustwave.com/seal.js?code=w6opVciUhpqOpWYyxZ2daViTOTLgvC">)